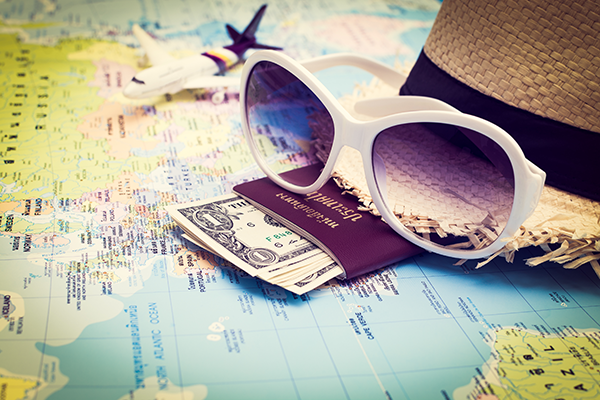 Your 20s are a time of exploration, self-discovery, and adventure. If your 30s and 40s are for settling down, raising a family, and climbing to the top of the corporate ladder, your 20s are for travel, new experiences, and learning about the wider world. It's possible you won't have the same freedom to pick up and go again until the golden age of retirement in your 60s and 70s, so don't put it off! Of course, travel does require a certain amount of funding. It's not cheap to travel the world, but that doesn't mean you should miss out. You can easily begin saving today for your next adventure. Here's how:
Be a doer, not a haver
In 2003, psychologists Leaf Van Boven and Thomas Gilovich published a study that revealed what many already knew: that spending money on experiences instead of material things is more satisfying in the long run. Their study "To Do or to Have? That is the question"1 was followed up with a newer paper in 20142 (also co-authored by Gilovich) that shows that even the anticipation of experiential purchases generates more satisfaction than anticipating material ones. Using your money to fund your travel bug can actually make you a happier person, so go ahead and start saving up!
Don't spend money on material goods
Why shell out hundreds of dollars on the latest iPhone when your current one works just fine? You don't need to have the newest gadgets on the market if your goal is to have enough money to spend on experiences like travel. Don't throw your money away on material goods. They won't give you the same joy that travel, adventure, and experiences with friends will. Those memories you make truly last a lifetime, whereas that $1,500 handbag will be out of style in a year. Be smart about your spending and evaluate needs versus wants. Is this purchase something you actually need or is it a fleeting want? And how badly do you want to go on that trip to Iceland with your friends from college? Probably a lot more than you want that new coffee table from West Elm, a home design store.
Set up an automatic savings transfer
The best thing you can do to ensure you're really saving your money for travel and adventure is to set up automatic savings. Schedule a regular and consistent transfer of funds into a savings account. It can be on a weekly, biweekly, or monthly basis. When it's automatic, you don't have to think about it and you won't spend extra money in your checking account just because it's there. If your employer offers direct deposit, that's another great tool for saving automatically. You can set up your direct deposit so that a portion of your paycheck goes into your savings, while the rest lands in your checking account. You don't even have to think about it. It's already there on payday. Pretty soon, you'll have that $5,000 saved up and you'll be traveling to Iceland in style.
Kristen Euretig, CFP®, owns Brooklyn Plans, LLC, a financial planning firm dedicated to helping today's women.

These articles are for informational purposes only and do not constitute tax or financial advice. Individuals should contact their financial professional for assistance.