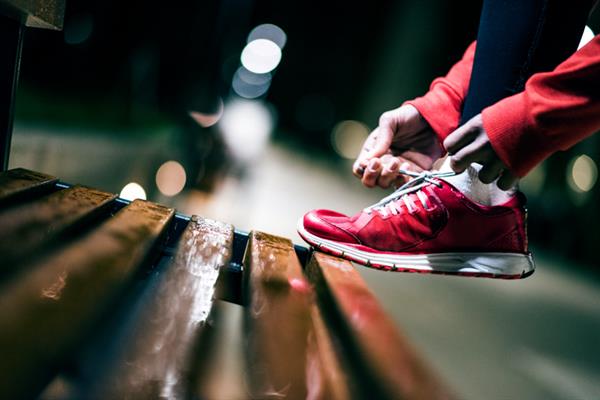 Successfully reaching a financial goal is much like running a marathon, not a sprint. While I'm not much of a runner myself, I understand that running a marathon requires training, time, effort, diligence and discipline, not to mention patience. I often wonder why we don't treat our financial goals with the same attention and patience as marathon runners do. Why do we so often berate ourselves for not being further along or expect to achieve lofty goals like paying off student loans in a short amount of time? I spoke to a marathon runner hoping to glean some insight as to how the training tools runners use might apply to achieving a financial goal and found a lot of overlap.
Step 1: Decide to tackle your goal
Ellie Windham, a two-time marathon runner and creator of the Walking In Other People's Shoes blog, says the first step is deciding to run, because most don't see themselves as a marathoner before running one. That translates well to financial goals. I encourage clients to write down their goals and to create vision boards (a tool created to help clarify our goals through images and words) to stay connected to them. You may not see yourself as a homeowner or a debt-free woman, but by deciding on a specific goal to tackle this year, you will take the first step to reaching it.
Step 2: Get informed
Once you make a decision to set your first financial goal, then what? Windham says she talked to others who had previously run a marathon, as well as more expert runners like coaches, who informed her of the equipment she would need and what to expect. If your goal is to buy a home, start off by asking friends and family who already have one about their experiences. People are generally all too happy to share their expertise with a willing listener.

Good questions to ask are, "What do you wish you would have known then that you know now?" or "What surprised you about the process?" to mine for juicy details. Being connected to others who have gone through a daunting process will help build a support network around you from the beginning. This is also a good time to do some research online and on social media to see if there are groups you can join that are dedicated to the same financial goal you have.

Step 3: Get a plan
You've decided you're doing it. You've gotten some information. Now it's time to make a plan. Remember: it's a marathon. It's going to take some time and you'll need to build up your endurance. The 52-week money challenge is a great place to start: in week one of the new year you save $1, $2 in week two, and so on until you reach 52 dollars a week by the end of the year. Surprisingly, this adds up to a grand total of $1,378 by the end of the year. An incremental strategy will allow you to ease into saving and build up your confidence one dollar at a time.
Step 4: Celebrate your successes, however minor
It's important to reward yourself for your effort. After all, financial planning is balancing your current wants and needs with your future ones. Windham says many runners celebrate the first time they run double-digit miles with a sweet treat or a good meal that they've been refraining from while training. Consider treating yourself to something that will last like a piece of affordable jewelry that will remind you of your effort as opposed to a mani-pedi that will fade in about three days.

Elizabeth Enright Phillips, a Professional Financial and Minimalist Coach, encourages her clients to set rewards for their incremental accomplishments. What do you do when you've saved the first $1,000 towards your down payment? Phillips says, "I have had clients set pumpkin pie as their reward for setting up their first budget. On the flip side, I have had a client set a reward of giving multiple thousands of dollars to her favorite local charity." Rewarding others and not just yourself can be a helpful way to connect to something bigger than yourself for motivation, similar to how marathon runners often run for causes like leukemia.

Share your successes with your community. Windham says runners will talk about running so she often shares her successes with other runners either online or in person. "Pretty much they believe in you," Windham says. "And then you believe you can do it. That mentality changes your perspective. Your inner dialogue changes."
Kristen Euretig, CFP®, owns Brooklyn Plans, LLC, a financial planning firm dedicated to helping today's women.

These articles are for informational purposes only and do not constitute tax or financial advice. Individuals should contact their financial professional for assistance.