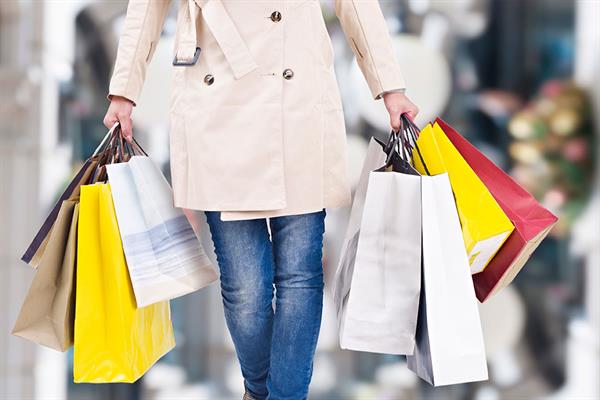 The end of the year is often a hectic time, especially for women balancing work and family—and budgets. Each holiday season, many find themselves overextended and underprepared, and on top of it all lack room in their spending plans for the extra meals, travel, and gifts. Some even dip into savings or rack up credit-card debt to finance it all.

Don't let your generosity ruin your financial plan. Follow these steps to get through this year's gift-giving season with your wallet intact—and to prepare better for next year.

What you can do now
Set a realistic budget. First, figure out how much you can spend without killing your bank account, then commit to that number. Divide your total gift budget across your recipient list in a way that feels right to you. As you do this, ask yourself whether everyone needs a pricey present; in many cases, a homemade item or a card will be just as well-received, and perhaps more meaningful.

Make trade-offs. Review your typical monthly spending to hunt for savings opportunities. Could you replace your lunches out with brown bags brought from home, or take public transportation instead of a Lyft? A few weeks of sacrifice might pay for a gift or two, and you might even stick with the frugal habit down the road.

Get creative. "Experience" gifts like a picnic in the park or a trip to the bowling alley can be less expensive, especially if you check Groupon for local offers. Homemade items make great gifts, too—parents with children or even nieces and nephews, for example, can work with them to create original artwork and crafts for loved ones.

Shop smart. If you do opt for a store-bought present, take time to look for the best deal. Websites like RetailMeNot and CouponCabin often offer discounts or cash-back offers, and apps like Shop Savvy help you compare prices across different retailers.

Track your spending. Each time you purchase or make a gift, note it on your gift-recipient list and budget sheet so you can check in on your progress. Stay committed to the overall budget you set: if you find yourself overspending on certain items, look for ways to cut costs on others.


What you can do next year
Adjust the budget. Once the holidays have passed, look over receipts and bank statements. Did you spend more than you are comfortable with? Would you like to be able to spend more next year? Come up with a new number that you would like to budget for gifts—and make sure it makes sense in the context of your other financial goals, like paying down debt, building an emergency fund, or saving for retirement.

Set a monthly savings plan. Divide next year's gift budget by eight, then put that amount of money aside each month, January through August. By the start of September, you will have the money you need to begin shopping. (This will also give you the flexibility to buy a gift earlier in the year when you want to take advantage of a sale or have the time to shop—a life-saver for busy women.) To track your progress, consider opening a special savings account or setting a goal with a budgeting app like Mint.

Store your ideas. Writing a note to yourself when your sister tells you she has always been interested in Catherine the Great will remind you to buy that biography six months down the road, or when you see it on sale. Apps like Evernote let you keep lists at your fingertips at all times; similarly, starting a Pinterest board can help you store ideas throughout the year and even lead you to new ones. (Not into apps? A simple piece of paper tucked into your wallet works, too.)

Start a conversation. Use this holiday season to start conversations with your loved ones about gift-giving. You may find that others are just as stressed about their budgets as you are, and would be happy to exchange fewer gifts.
Kristen Euretig, CFP®, owns Brooklyn Plans, LLC, a financial planning firm dedicated to helping today's women.

These articles are for informational purposes only and do not constitute tax or financial advice. Individuals should contact their financial professional for assistance.