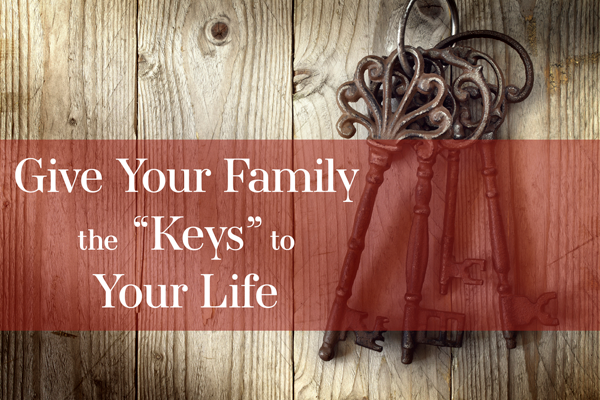 Will your family know where to find important information if you're not able to? One of the most valuable gifts you can give your loved ones are the "keys" to your life. For example:
Personal information (birthdate, birthplace, Social Security number, marriage license, etc.)
Family medical history

What you have (assets, liabilities, bank accounts, real estate, insurance, mutual funds, stocks, bonds, retirement plans/pensions, credit card accounts, military benefits, collectibles, etc.)

Banker, investment advisor, attorney, doctor, insurance agent

Will and financial and medical powers of attorney

Safe deposit box (where it is and where the keys are located)

Organ donation choices

Final wishes

Lists (electronic passwords, family recipes, family history, personal highlights of your life, etc.)

Location of the above (share information only with a trusted family member, advisor, or estate executor)

Go to www.royalneighbors.org/PersonalRecordBook to complete a Royal Neighbors of America Personal Record Book to help you organize your "life" for your family. It's a gift they'll appreciate.